---
---
FREE $10 Gift Card w/ Bike Purchase Valid only at easternbikes.com. Your email must be entered at checkout and you must be an Eastern Bikes newsletter subscriber. Your gift card code will be emailed after purchase is made. *Not valid with other offers.
---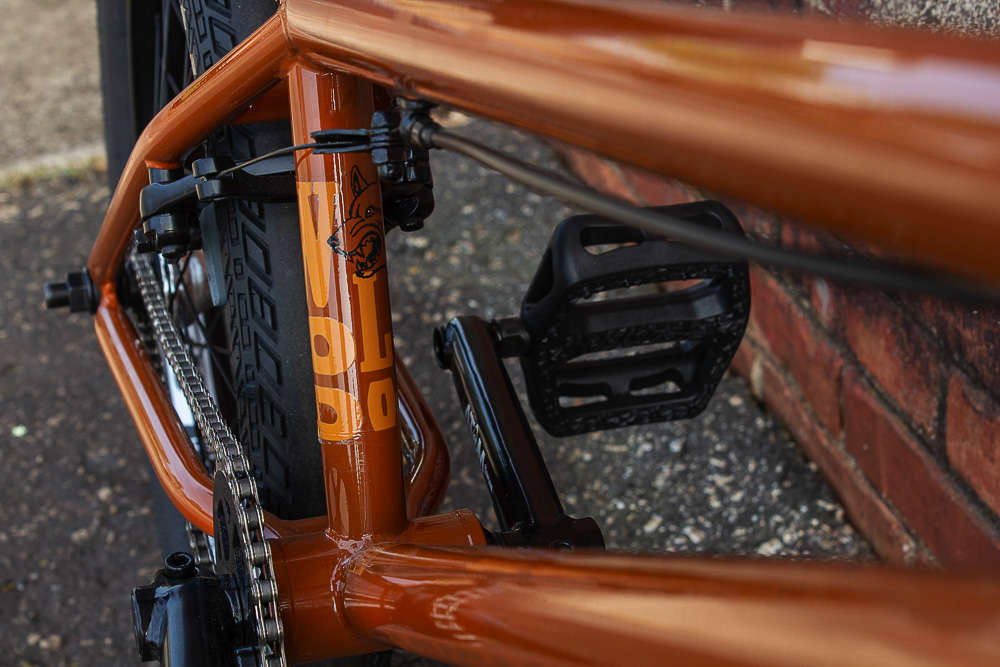 EASTERN WOLFDOG 20" BMX BIKE
The intermediate level Eastern Wolfdog is a great bike for riders wanting to up their ride. Built with a full chromoly frame and fork, a sealed bearing integrated headset, sealed front & rear hubs, a 3-piece chromoly cranks, chromoly sprocket, double wall rims plus Eastern Facet pedals and Squealer tires.
25.6 Lbs
Full Chromoly Frame
Chromoly Fork
Sealed Front and Rear Hubs
3 Piece Tubular Chromoly Cranks
Mid BB
Integrated Headset
Double Wall Front and Rear Rims
Eastern Riblet Grips
Chromoly Eastern Phorcys Sprocket
Pivotal Seat
2.4" Eastern Squealer OEM Tires
Eastern Facet Pedals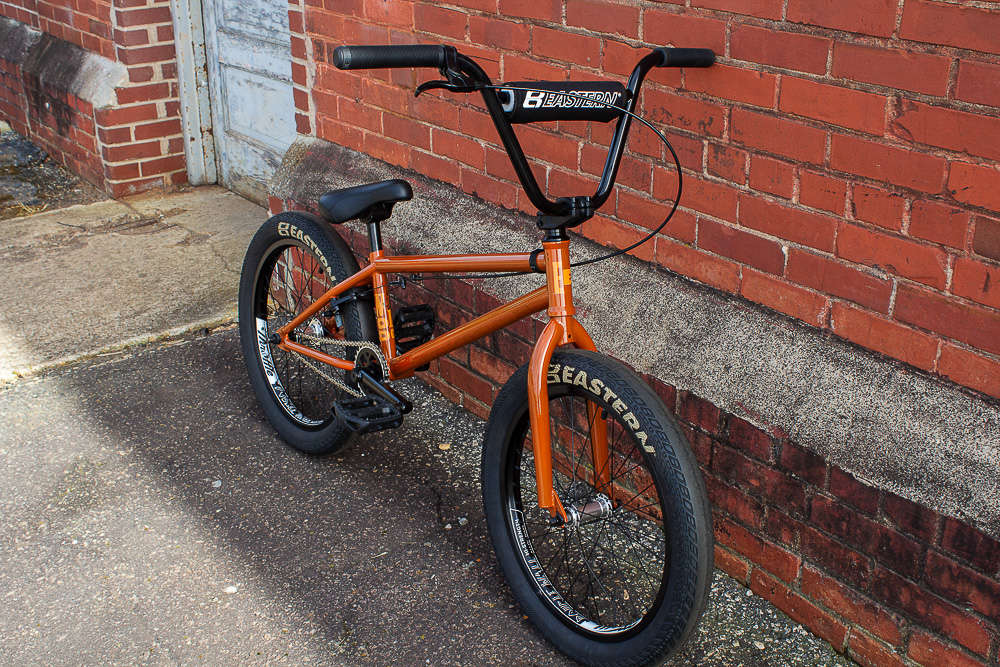 100% CHROMOLY FRAME & FORK
Upgraded full chromoly frame and fork for lightweight performance and durability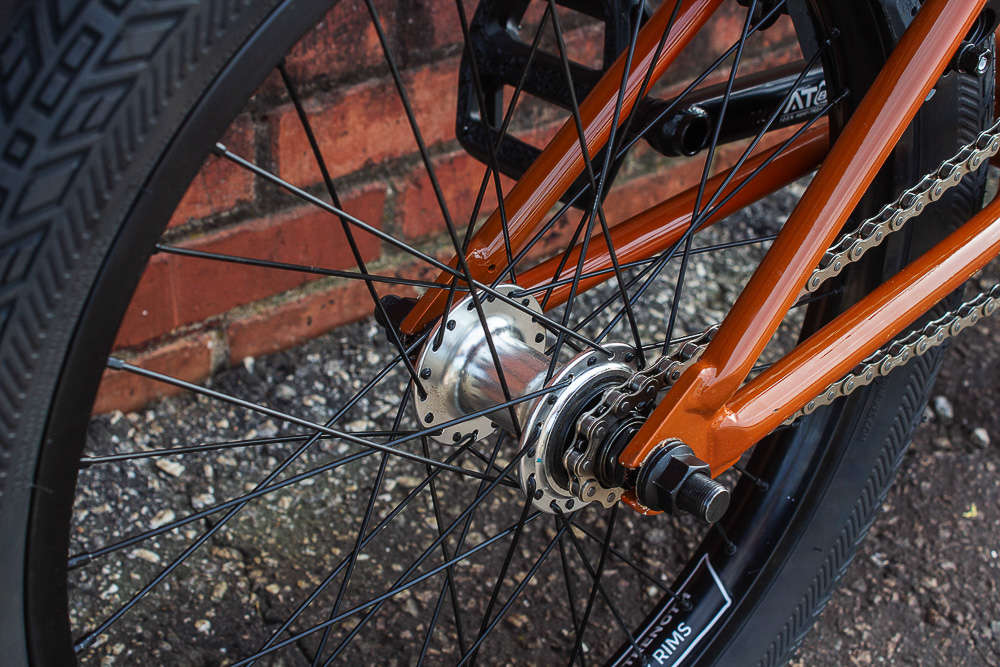 Hi-end sealed bearing front and rear hubs for a smoother ride and less maintenance.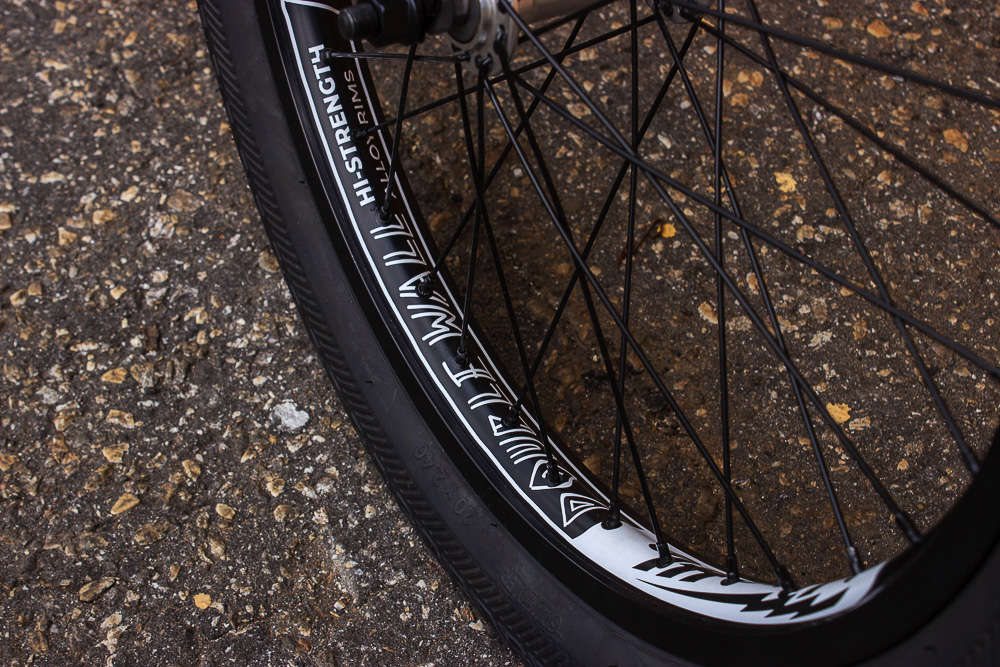 Eastern Throttle rims beefed up with 2 layers of light and strong alloy.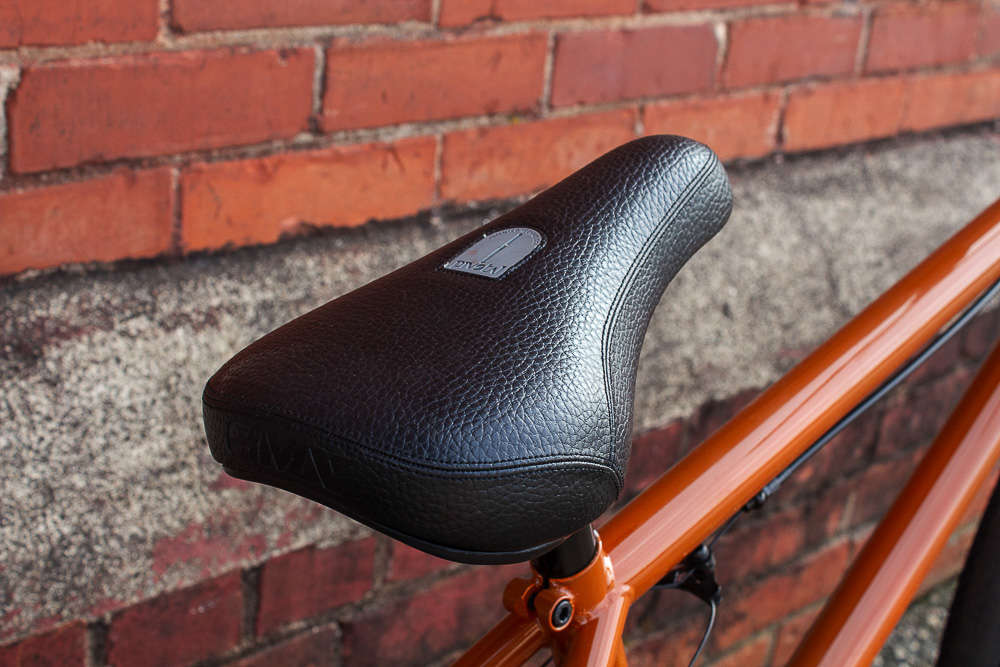 EASTERN FAT PIVOTAL SEAT
More adjustability and padding with an attractive silhouette for professional look.
Wolfdog Specs
FRAME
Wolfdog 20"
Full Chromoly Frame
Top Tube Size: 20.75″
BB: Mid
Headtube: Integrated
Chainstay Length: 13.38″
Clamp: Integrated with Frame


BARS
Hi-Ten 8.85"
Upsweep/Backsweep 12⁰/1⁰


FORK
Wolfdog 20", - Full Chromoly
Fork Rake: 28mm


HEADSET Integrated 45°X45° Sealed Cartridge Bearing


STEM Forged Alloy Top Load Stem


GRIP Eastern Riblet Grips


CRANK 3-Piece, Tubular Heat-Treated Chromoly, Bolt for Sprocket, Pinch Bolt with 8-Splined Spindle, 170mm 31.8mm Round Arm


BOTTOM BRACKET Sealed Bearing Mid


CHAINWHEEL Eastern Phorcys, Chromoly, 25T


CHAIN KMC Z510 1/2 x 1/8


PEDAL Eastern Facet Pedal with 9/16" Chromoly Axle


FRONT BRAKE N/A


FRONT LEVER N/A
REAR BRAKE U-Brake, Forged Alloy, Wide Body, Clear Brake Pads


REAR LEVER Forged Alloy Lever


BRAKE CABLE [S] LINEAR


SADDLE Medium Width Pivotal Seat


POST Pivotal, Forged Alloy, 200mm


FRONT HUB Sealed Bearings, Forged Alloy Shell, Drilled for 36 Spokes, 3/8″ Chromoly Axle


REAR HUB Sealed Bearings, Forged Alloy Shell, Drilled for 36 Spokes, 14mm Chromoly Axle


FREEWHEEL 9 Tooth Driver with Hub


FRONT RIM Alloy, Double Wall, Drilled for 36 Spokes. For 20″ Tires


REAR RIM Alloy, Double Wall, Drilled for 36 Spokes. For 20″ Tires


SPOKES 14 Gauge with Brass Nipples


FRONT TIRE Eastern Squealer OEM 20 x 2.40


REAR TIRE Eastern Squealer OEM 20 x 2.40


PEG none


*Bikes are designed for riders 13 years old and up.

*This pricing valid in USA only. Specs & pricing Subject to Change

*NOTICE: Once a bike ships the order can not be refunded