---
---
Designed for the beginner level rider, the Paydirt 20" BMX Bike is a perfect introduction to BMX. It features strong forged 1-piece cranks and sealed hubs for a smooth long lasting ride. Crafted from tough hi-tensile steel with some dialed Eastern aftermarket grips, pedals, and sprocket give this beginner bike an expert look.
---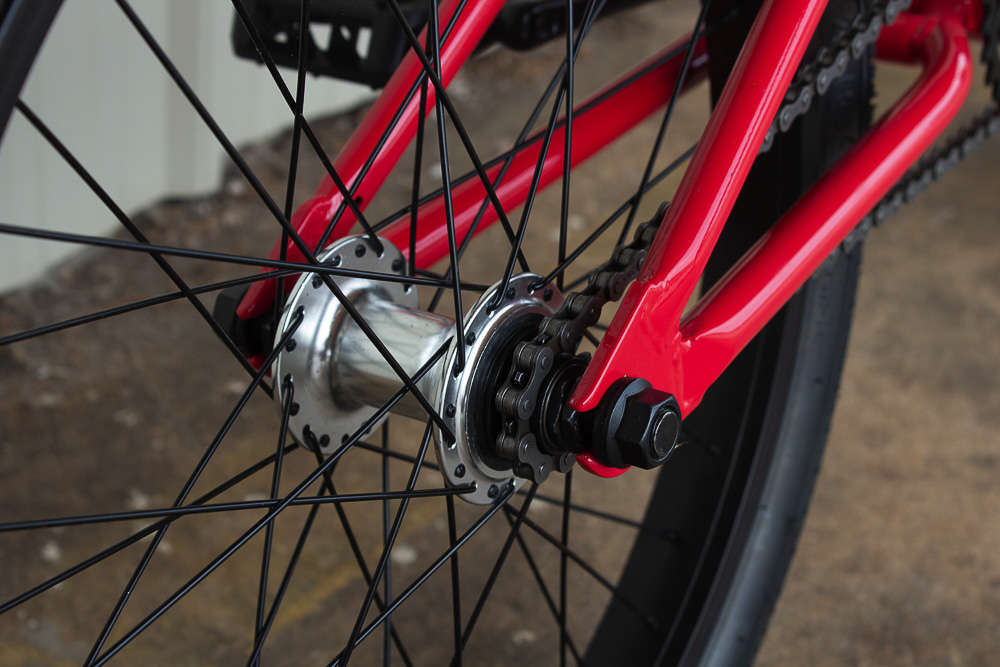 Hi-end sealed bearing front and rear hubs for a smoother ride and less maintenance.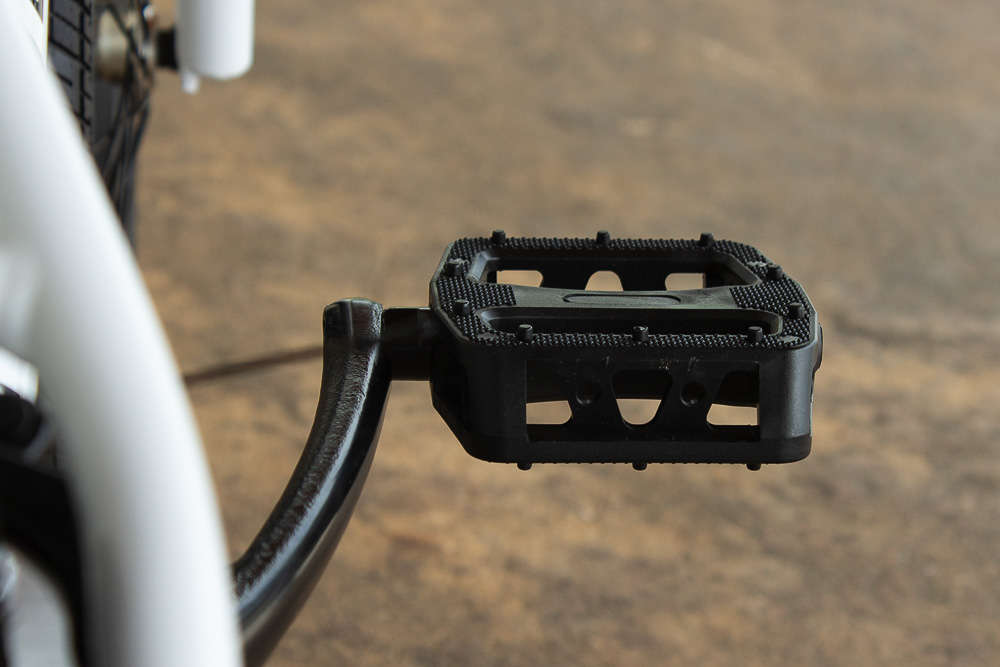 Light and durable plastic platform pedals with grippy molded pins/surface knurling and a high-strength chromoly axle.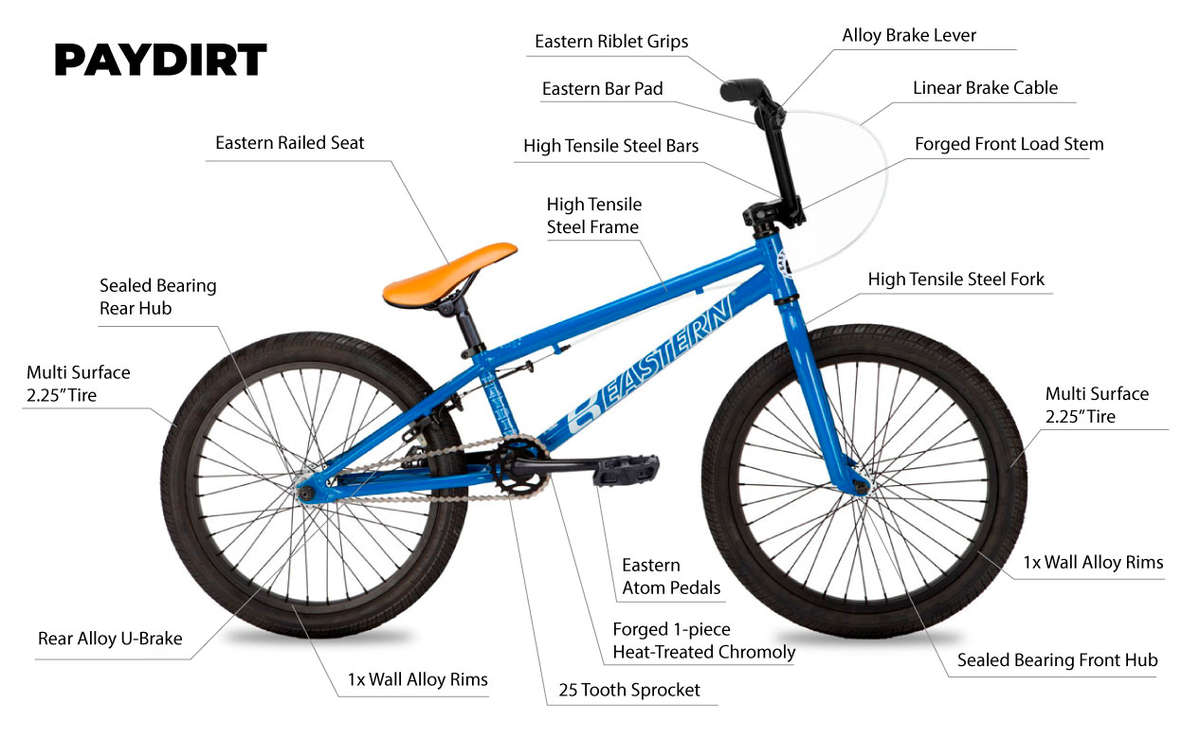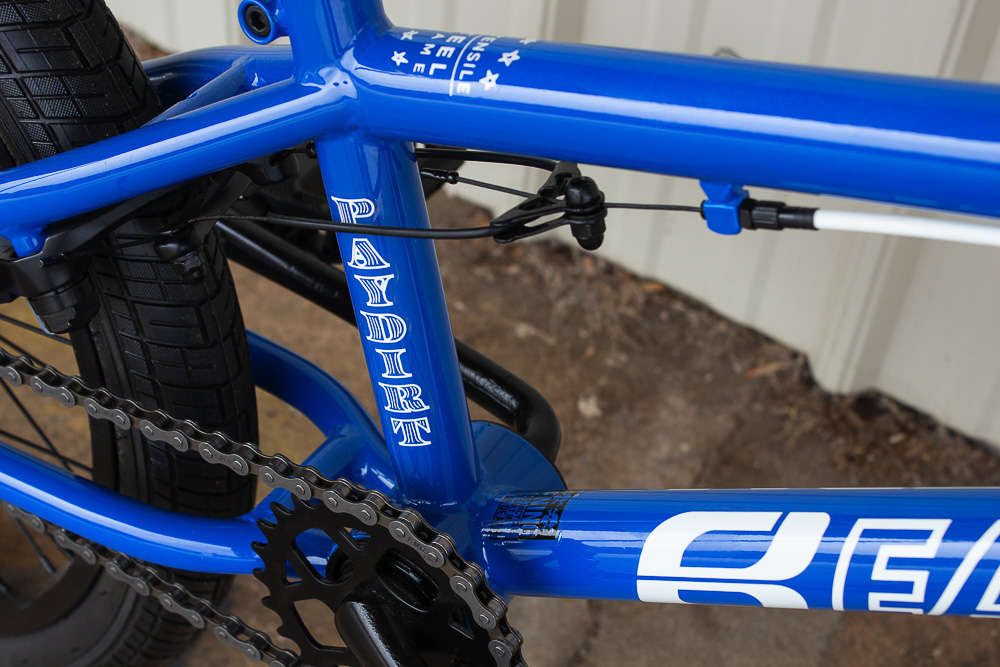 26.9 Lbs
Sealed Bearing Front & Rear Hubs
Forged 1pc Chromoly Cranks
Hi-Tensile Steel Frame
Hi-Tensile Steel Fork and Bars
Eastern Riblet Grips
Eastern Atom Pedals
Eastern Sprocket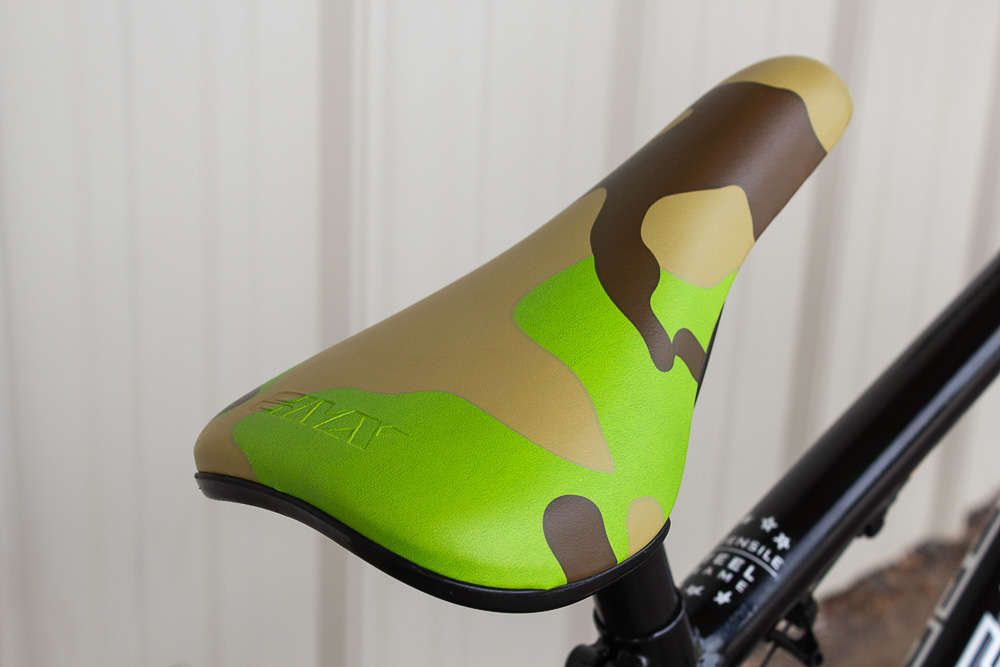 Comfortable and adjustable with Eastern EBMX logo embossed on the back.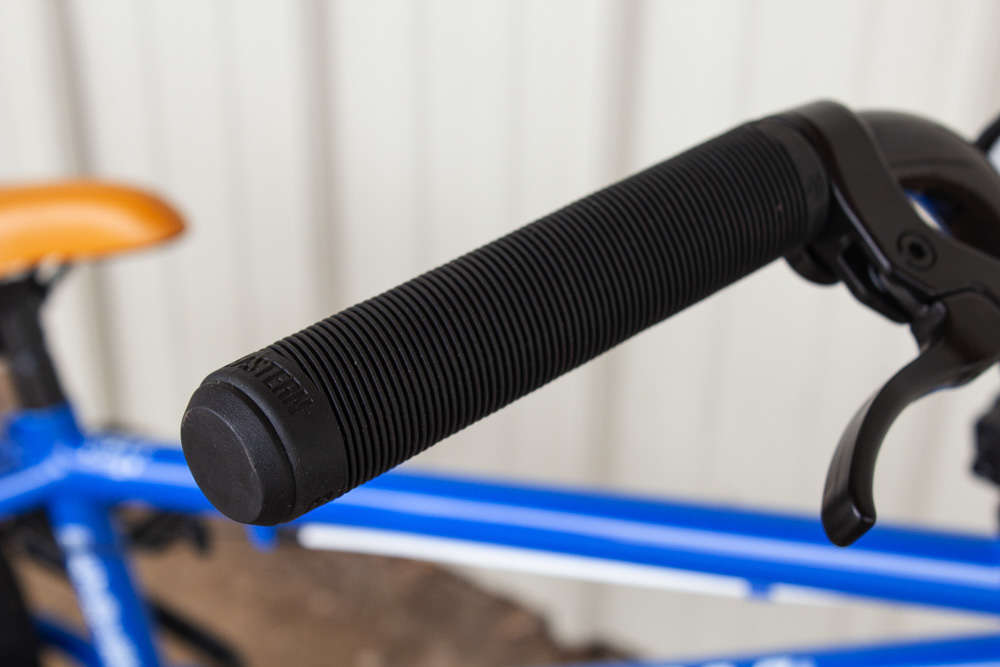 Grippy and comfortable, the classic flangeless mushroom design is the same grip used by our team.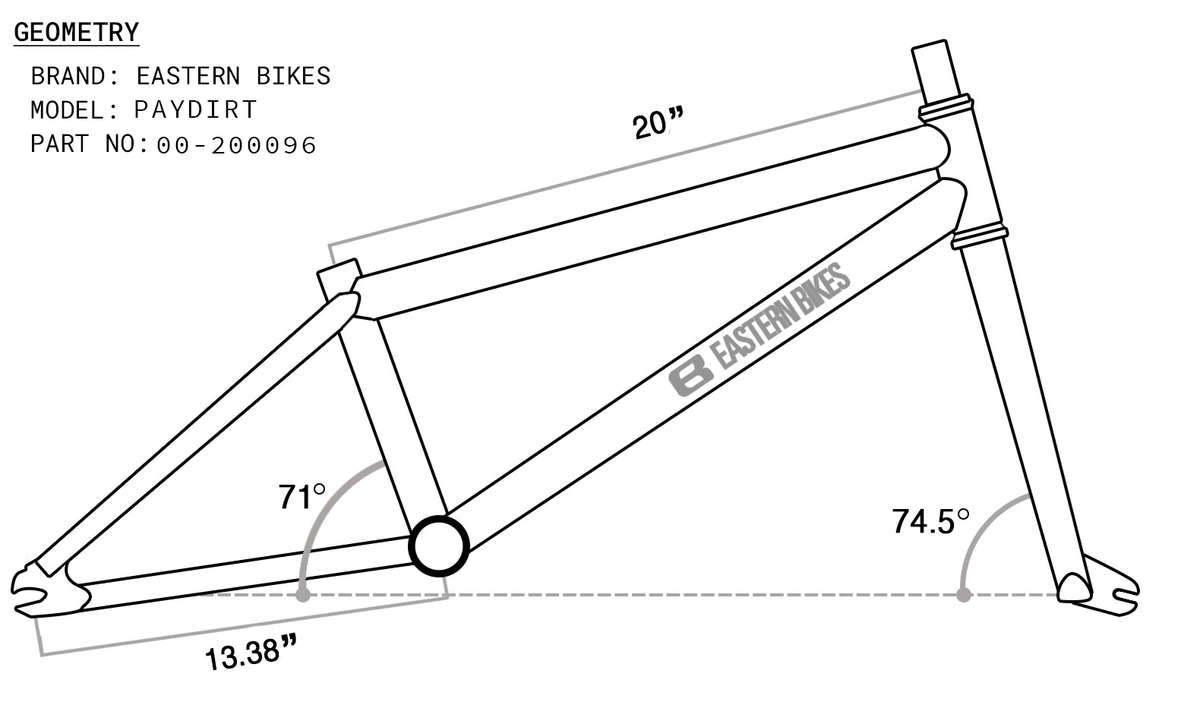 26.9 Lbs
74.5º Head tube angle
71º seat tube angle
13.38" chain stay
Paydirt Specs
FRAME Hi Tensile Steel Paydirt
Top Tube Size: 20"
BB: AM
Headtube: Aheadset
Chainstay Length: 13.38"
Clamp: Integrated with Frame

BARS Hi-Ten 8.0"
Upsweep/Backsweep 12°/1°

FORK Paydirt - Hi-Tensile Steel, Tapered legs, 3/8" dropouts
Fork Rake: 28mm

HEADSET Aheadset


STEM Forged Alloy Front Load Stem


GRIP Eastern Riblet Grips


CRANK Forged 1-piece Heat-Treated Chromoly


BOTTOM BRACKET American Loose Ball


CHAINWHEEL Eastern Phorcys, Cold Hard Steel, 25T


CHAIN KMC Z410 1/2 x 1/8


PEDAL Eastern Atom Plastic Pedal with 1/2" Chromoly Axle


FRONT BRAKE N/A


FRONT LEVER N/A
REAR BRAKE U-Brake, Forged Alloy


REAR LEVER Forged Alloy Lever


BRAKE CABLE [S] LINEAR


SADDLE Padded Seat with Railed Supports


POST Steel 200mm


FRONT HUB Sealed Bearings, Forged Alloy Shell, Drilled for 36 Spokes, 3/8" Chromoly Axle


REAR HUB Sealed Bearings, Forged Alloy Shell Drilled for 36 Spokes, 14mm Chromoly Axle 9 Tooth Driver


FREEWHEEL 9 Tooth Driver with Hub


FRONT RIM Alloy, Single Wall, Drilled for 36 Spokes (20")


REAR RIM Alloy, Single Wall, Drilled for 36 Spokes (20")


SPOKES 14 Gauge with Brass Nipples


FRONT TIRE 20 x 2.25


REAR TIRE 20 x 2.25


PEG none

*Specs & pricing subject to change


*Bikes are designed for riders 13 years old and up.

*This pricing valid in USA only.

*NOTICE: Once a bike ships the order can not be refunded