---
---
The Eastern Throttle tire is a perfect universal tire designed for gripping multiple surfaces. It just feels and rides great everywhere. The Throttle tire 100psi high-pressure construction is able to hold up under tough conditions and tricks and makes it the top tire choice among our team riders including Olympian Kenneth Tencio. Grips well at the skatepark, on the trails, or in the streets.
---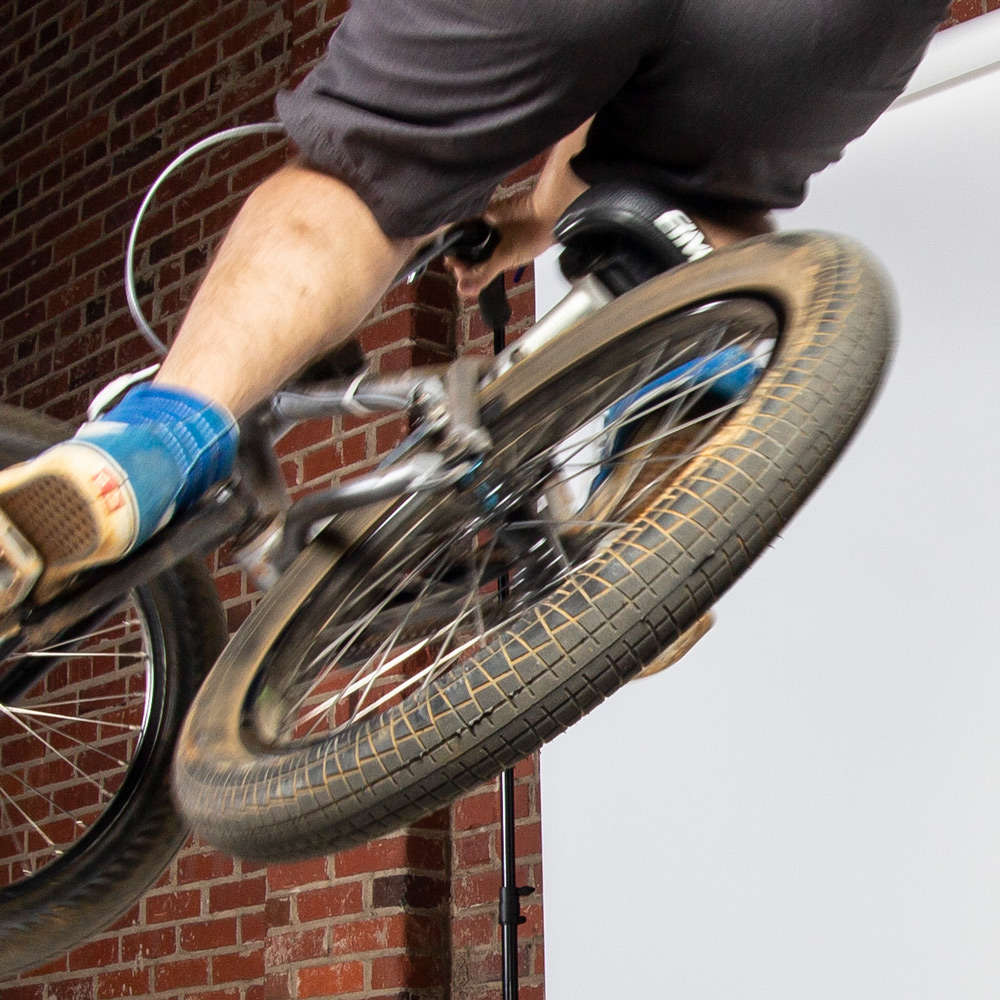 THROTTLE 100PSI TIRES
The team favorite. The Throttle features a mult-surface tread that performs excellent on street, dirt and park surfaces backed by sturdy high pressure 100psi construction. Now available in plain black.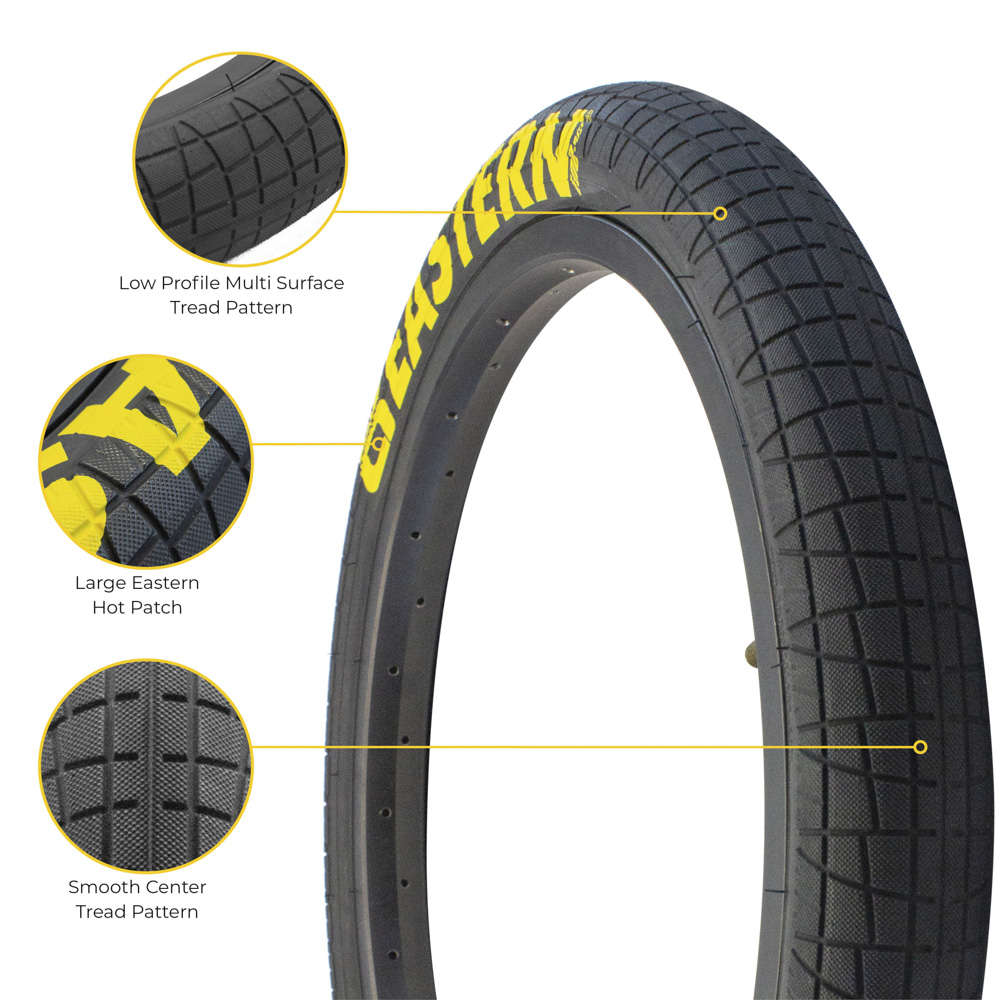 • 100PSI

• Grippy Eastern Formula


• Large Eastern hotpatch
(plain black available)


• Built for the streets, trails & skateparks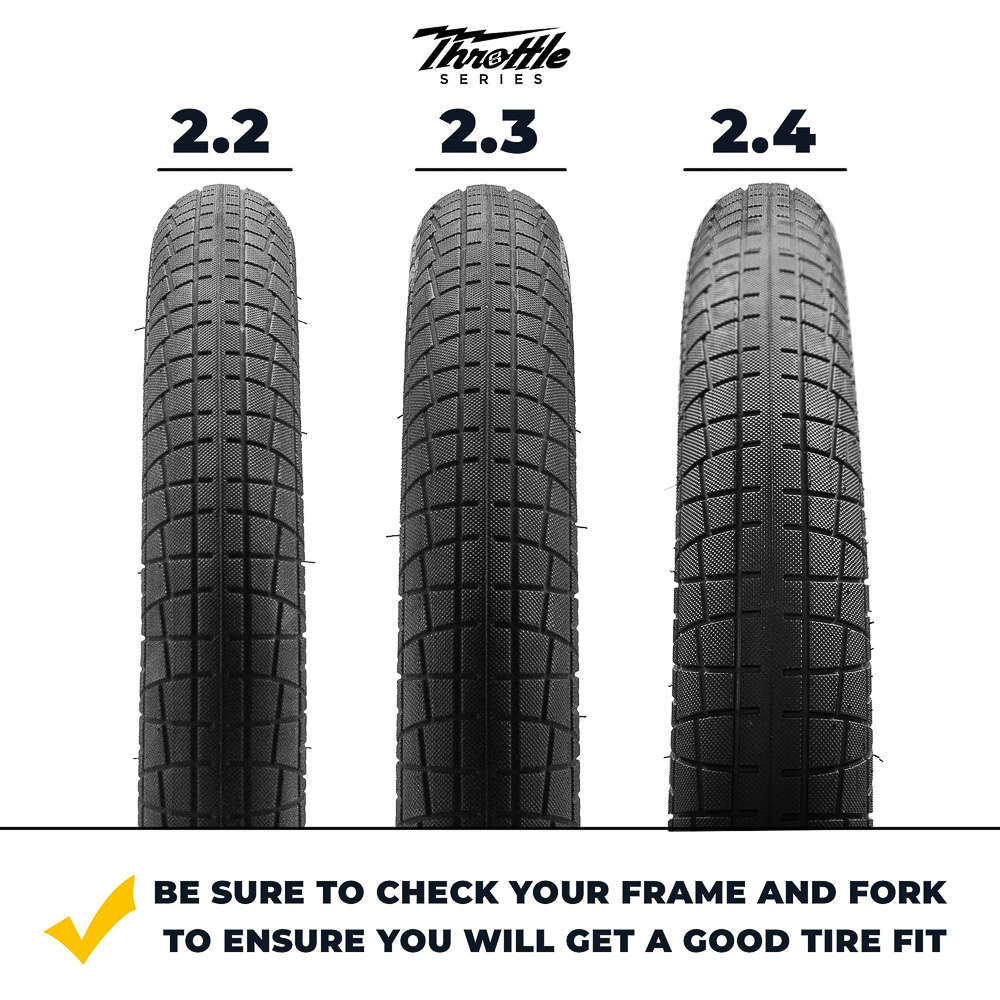 • 20 x 2.2 - 1.2 lbs
• 20 x 2.3 - 1.3 lbs
• 20 x 2.4 - 1.4 lbs